Electric Mountain Bikes
Our electric mountain bikes include Netuno and Netuno Pro, both for adults. Electric MTBs are built for range, reliability, and an overall natural, enjoyable ride. The electric-assist mountain bike can boost your pedal power and add additional support to your ride, giving you powder and freedom to go further and faster.

No excessive sweating is necessary, and you'll never have to push your bike up a hill again.
Netuno E-Mountain Bike
£849.00
The Netuno electric mountain bike is designed for off-road environments and is suitable for those looking for assistance to get over bumps or conquer terrains. With long-lasting battery support, the eMTB for sale can expand your boundaries and travel to destinations you never thought you'd reach on a mountain bike.
LEARN MORE
Buy it now
15.5mph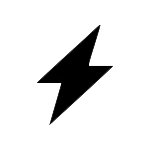 250w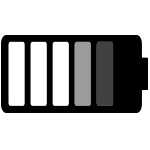 36V 14.5AH
65 Miles
7 Speed types
125kg
Netuno Pro Electric Mountain Bike
£1499.00
The electric mountain bike Netuno Pro is designed to satisfy the most demanding cyclists and is equipped with a powerful Bafang M410 mid-engine that offers a smooth ride and a natural pedalling sensation: pushed to its max it can reach 80 Nm of torque, thanks to this feature you will feel infinite power at your feet, with constant and precise support in every gear.
LEARN MORE
Buy it now
15.5mph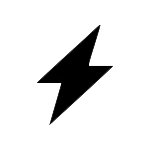 250w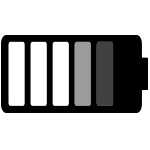 36V 14.5AH
65 Miles
7 Speed Types
125kg
About
Featured content
Organize content into multiple columns to share useful information to your customers about your products, values...
About
Featured content
Organize content into multiple columns to share useful information to your customers about your products, values...
Suppose you want to ride more and further and also get less fatigue. In that case, electric mountain bikes are definitely a great helper to halve your uphill time and arrive at destinations in a shorter time to improve your efficiency. Pedal assistance could increase your range to explore, and riding eMTB for technical trails makes you feel safe and reliable, it's worth to get an e-mountain bike.
The power of the electric mountain bike will largely depend on its electric motor. Till now, the most powerful electric mountain bike uses the strongest motor in the world, is about 3000W and reaches a top speed of 50mph. However, these e-bikes are classified as a motorcycle, and you should get a driving license and helmet when riding on the road.Only 250W motor is allowed on electric bikes (EAPC), and their speed is restricted to under 15.5mph. All our ESKUTE e-bikes are made by obeying electric bike rules in the UK; please place orders without any legal worries.
The expected range on a single charge of the electric mountain bike is usually around 30-50Miles. ESKUTE electric MTB Netuno can reach 65Miles, and the e-mountain bike Netuno Pro can reach 80Miles, which is attributed to the long-lasting 522Wh battery built with Samsung cell and the mid motor combining torque sensor and speed sensor. 
Not all electric mountain bikes have full suspension, electric mountain bikes are classified by suspension as a hardtail and full suspension, just like regular MTBs. 
Hardtails have only a front fork, and full suspension has suspension on both the front and back wheels. Hardtail e-bikes can save more battery energy for better efficiency in smoother road conditions. With fewer parts, hardtail eMTBs are easy to maintain for everyday riding and cheaper than full suspension. If you're on a budget to buy an electric mountain bike, it's a perfect choice for you.
Are electric mountain bikes better?

Electric mountain bikes stir up a riding revolution. Mountain biking does make your body exhausted most time. However, if you choose a pedal-assisted mountain bike with a reliable drive system, it'll let you go further and faster at the same time as a regular mountain bike. Your adventure might be easier to be realized. 

Electric MTB will give your riding a boost forward and inject more power to increase the biking range. Riding a mountain e-bike is a remarkably efficient way to sharpen your riding skills and make you more confident to take risks on new routes. You can choose different pedal assistant levels to support so you can handle how much effort you want to pay.
What is the most powerful electric mountain bike?

All electric mountain bikes for sale in the UK should obey EAPC (Electrically Assisted Pedal Cycles) to have a maximum power output of 250 Watts and stop propelling the bike when it reaches more than 15.5mph, and so does e-MTB. 

The most powerful electric mountain bike at ESKUTE is Netuno Pro e MTB bike. With a durable and reliable 250W Bafang M410 mid-drive motor, the Netuno Pro can help deliver robust and instantaneous power for riders to pursue more thrills. 

Although Netuno also comes with a 250 Watts motor, it's rear hub type. If you're looking for the most powerful electric mountain bike, we highly recommend mid-drive ebikes because they constantly consume low energy.
Can electric mountain bikes go uphill?

Of course. Electric bikes are pedal bikes aided by an electric motor, and electric mountain bikes are designed explicitly to ensure that hill climbing is easy. 

Usually, we suggest mid-drive engines are for conquering steep hills, and rear hub motors are for flat areas and slight hills. Because electric mountain bike in the UK are limited to 250 Watts motor, a mid-drive motor would simply up the gear when you need more help on your feet to climb steep hills.

 Body position is also important when riding for uphills; try to bend your elbows and lower your chest on steep slopes.
Electric hardtail mountain bike V.S. full suspension electric mountain bike, which is the best for you?

Hardtail eMTB features a front suspension fork; however, a full suspension electric mountain bike has suspension on both front and rear wheels. The extra rear suspension could improve the bike's efficiency and traction to tackle difficult off-road conditions, but it'll be at least one kilogram heavier than electric hardtail mountain bikes. Hardtail ebikes with lighter weight can ride faster and are your best choice for a more economical daily ride. 

But if you're a technical mountain biker and have many terrains to conquer, then an e-mountain bike with full suspension is a better option. If you're a high technical rider, you might even consider electric downhill mountain bike.