Netuno E-Mountain Bike
£849.00
The Netuno electric mountain bike is designed for off-road environments and is suitable for those looking for assistance to get over bumps or conquer terrains. With long-lasting battery support, the eMTB for sale can expand your boundaries and travel to destinations you never thought you'd reach on a mountain bike.
LEARN MORE
Buy it now
15.5mph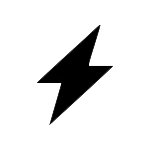 250w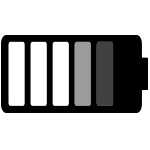 36V 14.5AH
65 Miles
7 Speed types
125kg
Polluno
£949.00
The Polluno electric hybrid bike is a comfortable and versatile city ebike powered by a rear-engine, helps you from A to B with no sweat and pedals towards a greener and more environmentally friendly future. The ebike is easy to get on or off for ladies or seniors with a step-through frame design. 
LEARN MORE
Buy it now
15.5mph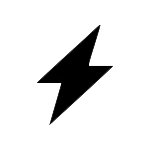 250w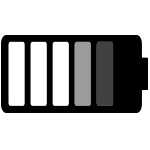 36V 14.5AH
65 Miles
7 Speed Types
125kg
Polluno Pro Commuter Electric Bike
£1799.00
The Polluno Pro is a modern hybrid e-bike. It is designed to be your best partner for daily commuting in the city or the countryside, allowing you to move around with efficient pedalling support, ensuring safety and comfort. The step-through electric bike for sale also offers simple access for riders.
LEARN MORE
Buy it now
15.5mph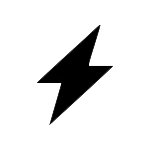 250w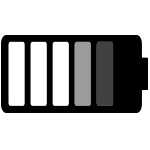 36V 14.5AH
80 Miles
9 Speed Types
125kg
Netuno Pro Electric Mountain Bike
£1499.00
The Netuno Pro electric MTB is designed to satisfy the most demanding cyclists, equipped with a powerful mid-engine that offers a smooth ride and a natural pedalling sensation. The e-mountain bike outputs infinite power at your feet, with constant and precise support to guarantee effortless rides. 
LEARN MORE
Buy it now
15.5mph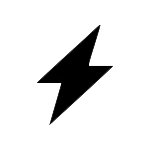 250w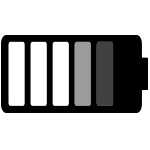 36V 14.5AH
80 Miles
9 Speed Types
125kg
Wayfarer Electric Bike
£999.00
Wayfarer electric bike is the only e-bike you need to consider for everyday e-biking. It's perfect for the urban commute, fun leisure rides, and everything. It does not look like an ebike with an in-frame battery that stays inconspicuous and keeps the chance of theft down. In short, it's the cheapest electric bike for sale we have in the UK.
LEARN MORE
Buy it now
15.5mph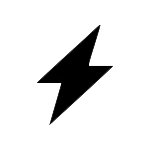 250w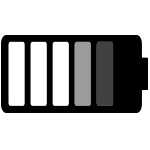 36V 10AH
40 Miles
7 Speed Types
125kg
E-bikes or electric bikes are bicycles with batteries and motors to assist when you push the pedals. These pedelecs will amplify your pedalling power and ability to make more possibilities, help you go further and explore more than ever before without arriving at your destination out of breath.
Which Model Suits You Best?
1. Consider where do you ride most often
Electric Mountain Bikes
(Netuno/ Netuno Pro)
Designed for off-road travels to conquer terrain, tackle climbs and long distances, or with the help of reliable assistance.
Tyre size: Kenda 27.5" x 2.1"
Frame type: Step-over
Mudguards: Not included
Rack: Not included
Electric Hybrid Bikes
 (Polluno/ Polluno Pro)
Perfect for city riding, roads, and cycle paths, a good choice for commuting in the city or countryside with efficient pedalling support.
Tyre size: Kenda 28" x 1.75"
Frame type: Step-through
Mudguards: Included 
Rack: Included
2. Think of your budget
Mid Drive Electric Bikes
 (Netuno Pro/ Polluno Pro)
Mid drive motors provide smooth and natural riding experience with higher performance and torque to help you get ready to reach farther with ease compared to hub drive ones, which makes them cost much more.
Hub Drive Electric Bikes
(Netuno/ Polluno)
The hub motor is positioned on the rear wheel and provides propulsion by spinning the mounted tyre. If your budget is limited, it's the best value electric bike for starters.
3. Wayfarer or Polluno ?
Both are born for the city and hub-drive models. Pollono has a more powerful motor and long-lasting battery to allow you to ride for up to an impressive 65 miles on a single full charge. Polluno also supports an APP which can sync & bike info via your phone. However, Wayfarer is the best budget electric bike under £1000.
About
Featured content
Organize content into multiple columns to share useful information to your customers about your products, values...
Of course, an e-bike is the perfect mode of transport for making your route from A-B fast. Electric bikes are currently the most popular bikes on the market, and their popularity is constantly on the rise due to COVID19. Ebikes provide a more private transport method to avoid the crowded public.
If you are one of the millions of people facing increased energy prices, the e-bike might be a more affordable commuting way to work. Riding an ebike can do your exercise and keep your body in shape, also reduce CO2 emissions. It's a more environment-friendly and greener transportation method. Ride more, save more for a greener future with an ebike. 
Is electric bike legal in UK?

Yes, but you should obey the following regulations on riding an electric bike in the UK:
●You must be at least 14 years old to ride an e-bike.
●The ebike must have pedals, and a rider should propel the bike with the pedals.
●The ebike's electric motor must have a maximum power output rating of 250Wh.
●The ebike only has a pedal-assist function-it can only have a throttle for a maximum speed equal to a walking pace.
●The motor must stop running once you attain a velocity over 25 km/h (15.5mph).
●It's recommended that you use a helmet, but it's not compulsory.
● You ride anywhere within the UK as long as that location allows the use of non-assisted bicycles.
●In Northern Ireland, you also needed a moped license before riding e-bikes. You also need to register, insure and tax your ebike. Once you tax your bike, you don't have to pay anything.
It's a difficult question to answer. You'll get different answers when you ask different people. First, you should ask yourself what kind of ebike you want, where you usually ride, and how much you plan to pay for that?
Eskute has a range of ebikes for sale; we suggest electric mountain bikes for off-road and electric hybrid bikes for commuting in cities. If you always get on or off on the short journey, we recommend step-through ebikes, which are also more convenient for ladies or seniors. Usually, ebikes with a mid-drive motor can satisfy your demand for a smooth and balanced riding experience and last for a more extended range. But if you have a budget for it, you can try our ebikes under £1500, offering excellent value for money. 
If you still have doubts about how to choose the best electric bike, you can visit ourbike finderorcompare modelsto get more inspiration.
What is the difference between an e-bike and an electric bike?

Actually, the e-bike and electric bike are the same, and both are looked like regular bikes, but they're powered by a battery and driven by a motor. Most ebikes are equipped with an intelligent display to monitor current speed and total mileage. 
There's only one e-bike class in the UK, EAPC (electrically assisted pedal cycle). Powered by a maximum motor engine of 250Watts, the max speed is limited to 15.5mph (25km/h).
The electric bike can only work to give you a drive when you start pedalling. When the speed arrives at 15.5mph, the motor will stop to provide pedal assistance. No throttle is allowed to use on ebikes.