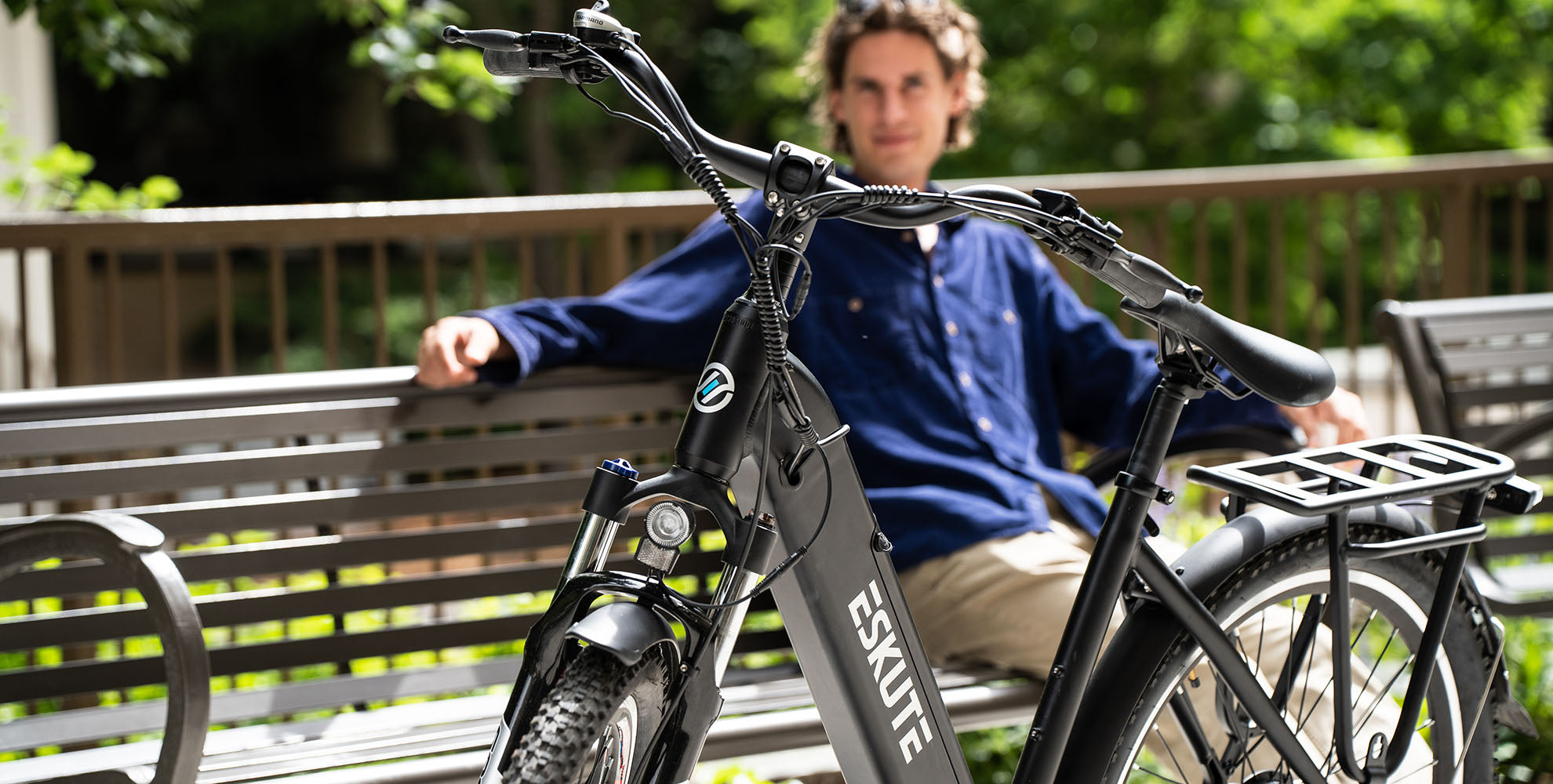 See what others are saying
Reviews
What The Professional Say
What Online Reviewers Say
NETUNO
NETUNO PLUS
POLLUNO
POLLUNO PLUS
STAR
"This video is the unboxing & review of the Eskute Netuno electric bike. I will go over specs, features, and then test it out."

@Reviewer :The Tech Giant
Equipped with a powerful electric assist system, the NETUNO Plus effortlessly tackles diverse terrains and steep inclines. Whether you're conquering rugged trails or leisurely exploring scenic paths, it propels you forward with stability. Its sturdy construction instills confidence, allowing you to navigate intense descents and bumpy mountain roads with ease.
"This bike is perfect for city riding! I've had a chance to test it out, and I think it's excellent! The Eskute Polluno is lightweight and easy to ride, making it perfect for various routes. I highly recommend this bike if you're looking for a great way to get around town without spending much money!"
In this Eskute Polluno Plus review, I take an in-depth look at the latest incarnation of the popular Polluno model. This step-through e-bike is UK and EU legal with a 250w Bafang hub motor and 25 km/h limited assist speed. The stand-out features of the Polluno Plus are the 720Wh (36v 20Ah) battery and smooth torque-sensing pedal assist.

"What I like about this e-bike is that it has a very unique folding frame. You can see that the standover height is very low, which means that short people can ride this e-bike. I also like that it has hydraulic disc brakes, which make the braking feel very smooth and predictable. When riding, it feels very stable, and the rear rack feels heavy-duty, capable of fitting a child, your belongings, or whatever you want to put there."