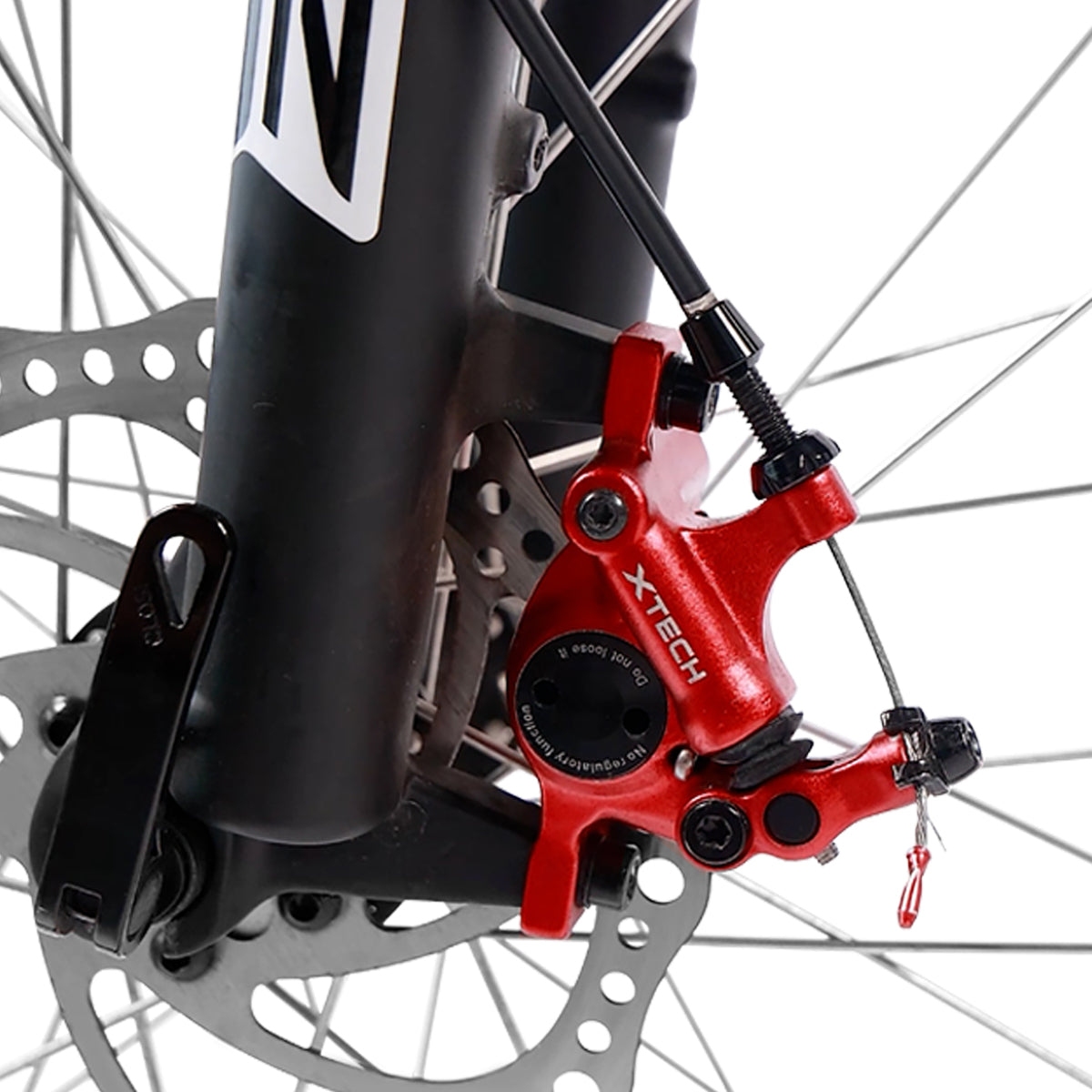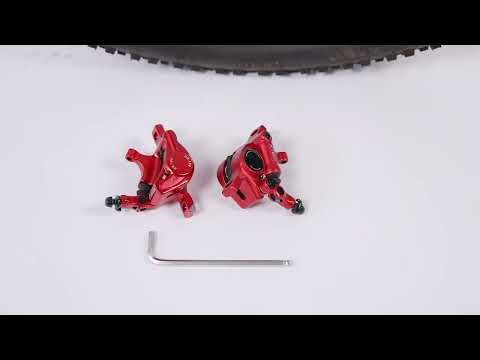 Bike Semi Hydraulic Disc Brake Sets
---
The semi-hydraulic brake caliper is a high-quality two-piston brake. Thanks to its compatibility with mechanical brake levers, you can quickly and easily implement the advantages of a hydraulic system on your own bike.
The hydraulic cylinder is controlled by a conventional cable and transmits its power to two brake pistons. It works with every cable bike brake lever on the market and offers "plug-and-play" compatibility with all major cable systems.
 ★【Aluminum Alloy】: This hydraulic disc brake is made of high-quality aluminum alloy. Wear-resistant, corrosion-resistant, sturdy and durable.
★【Safe to Use】: The bicycle hydraulic disc brake is a two-way hydraulic piston brake, so it is very safe for you to use.
★【Good sensitivity and practical】: The bicycle hydraulic disc brake is controlled by the brake pipe, has good sensitivity, and is very practical.
Characteristics:
Line-pull hydraulic piston brake system.
Aluminum alloy constructed.
Seat for 160mm bicycle rotor.
Suitable for line-pulled bike
Specification:
Item Type: Bicycle Hydraulic Disc Brake
Model: HB-100
Material: aluminum alloy
Approximate weight: 475g
Red color
Brake mode: hydraulic piston two-way brake